If you've ever had an idea in your mind of the perfect photograph and then picked up your camera to take it and. . .
were dissappointed with the result
or were frustrated that your camera just didn't capture what you wanted it to. . .
then I might have the perfect class for you.
Introducing the brand new (and made for moms like you) online class to teach you the basics of photography technique and composition so that you can capture these fleeting moments in your family's life.
Once you master the fundamentals you'll be free to be more creative and get those kind of pictures you've been pinning on Pinterest since before your little one arrived.
Best of all, because this class is delivered 100% online you can learn everything from the comfort of your own home on your own (crazy) schedule. The course has both videos and written content designed to get you proficient with your camera and happy with the pictures you create (finally!) in just 4 weeks
Here's what this class will cover:
WEEK 1: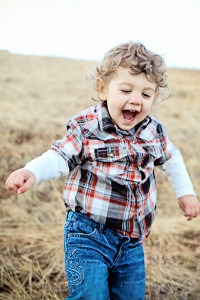 Understanding different types of light
Learning the basic rules of photo composition
What makes a "good photo"
WEEK 2:
Aperture (don't worry if you have no idea what this means. I'll tell you what it is and why you should care about it)
Learning how to selectively focus on your subject so what you really want to come into focus will
Capturing movement in photos (just in case your subject don't often sit still)
Shutter Speed (Again-don't worry if you have no idea what this means. I'll tell you what it is and why you should care about it)
WEEK 3:
ISO (Again-don't worry if you have no idea what this means. I'll tell you what it is and why you should care about it)
Aperture, Shutter Speed and ISO working together to create the right exposure
Basics of shooting in low light
WEEK 4:
Putting it all together to create photo you'll love
Creating an ongoing photo project to keep your new skills going
BONUS:
In addition to the online course content, you'll also have access to our private online group where you'll be able to post your assignments from each week's lessons and get feedback from me and other mom photographers
ALSO, you'll have lifetime access to the materials so if life gets busy and you can't complete the course in the 4 weeks you can go back and review the videos, read the materials and connect with other in the online group.
This complete online course with the private group and direct feedback is only $79
Sign up now to reserve your spot at this one-time low price. Space is limited so I can give each student's work my attention.
The course starts on enrollment (class is self-paced)
Sign up today – only $79!
"Meghan is so easy-going and positive which makes it easy to learn. I have always loved taking photographs, but have never been very good at taking people photos.  But  this class changed that!   I love looking back at old family pictures, especially of me as a child,and now I can use what I've learned from this class to make some wonderful photograph memories for our daughter."
Frequently Asked Questions
What do you mean an online class? How is this class formatted? Is it live at the same time every week? What if I miss one?
As for the format of the class, it's all online and the lessons for each week are posted in the members area once a week, for 4 weeks. However, these lessons are pre-recorded videos that you can watch at your convenience, and have lifetime access to. (i.e. they are available the entire time you are in the course AND after the course ends. Just keep your log-in information and you can go back at any time to watch them again.)
In addition to the lessons in video format, there are assignments for you to complete and send to me for feedback (but again you can do this at your own pace). The only thing that ther are deadlines for is for turning in your homework assignments, They will be due each Saturday and you'll receive feedback by Monday.
Finally, we have a private facebook group for just the members of our class. You'll post your assignments here and get mentoring, networking and support from me and from other photographers in this group. I will check into our private facebook group everyday to provide support and feedback.
What kind of technical photography skills will we cover in the class?
We'll cover finding "good" light, aperture, shutter speed, ISO and how these all work together to create the correct exposure and right "look" to your photographs.
I have SOME understanding of photography but feel like I'm missing lots of important points. Will this course work for me too?
Yes. I know that I first learned photography in bits and pieces and there were LOTS of gaps in what I knew. I found that the best thing was to go back to the utter basics and learn those solidly again. That's what this course gives you and then gives you chances to go further with your photography.
I really have no idea what I'm doing. Will this be too advanced for me?
No! I'm drilling down to the basics so that you'll finally understand how all these parts work together (and what all the buttons on your fancy camera are for)! You'll have the opportunity to get your questions answered and grow as a photographer in a group of other moms with cameras
"I find working with Meghan such a treat! She is brimming with wonderful ideas on capturing the magical moments. I am inspired by her keen eye and talent. I also appreciate that she is more than willing to share her vast knowledge and experiences with others . Meghan's sparkling personality makes learning fun!"
–Kim R., Boulder, CO